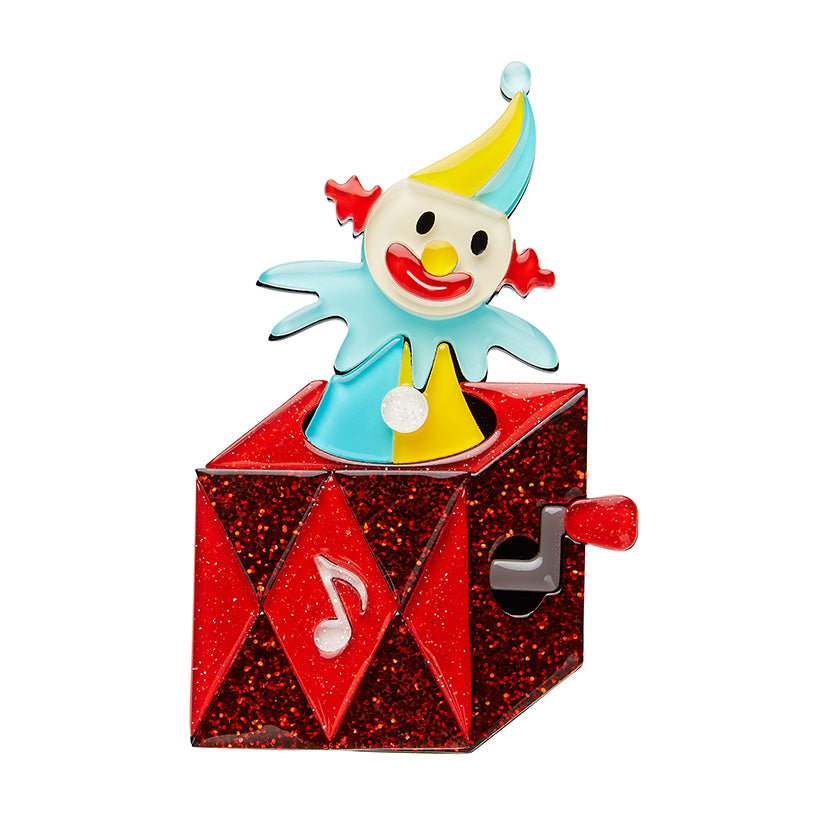 Erstwilder - CRANKY JACK TOY BROOCH
Regular price $27.00 Sale
Crank the handle and you might be surprised at who pops out to join your brooch collection. Featuring Hand-assembled details, dynamic combinations of glitter and solid resin, and finished with hand-painted features, this little jack in the box likes nothing more than clowning around.
STORY
Somehow, no matter how many times you've done this, he always seems to pop up when you least expect him.
INFO
Original Designer Carmen Hui
Height 72 mm x Width 37 mm
Each piece is hand assembled, hand painted and released in limited quantities. All designs are made from layered resin. As designs are produced from original illustrations and are hand assembled, hand painted and hand finished, there may be minor differences from piece to piece, making each as unique as the those who wear them. Metal components used in creating this piece include a beautiful and strong silver-plated steel brooch pin. Any earring posts, earring hooks, necklace chains and jump rings used for this piece are made from silver-plated.
Designs come packaged in Erstwilder gift boxes.
CARE
Please be aware that resin is akin to ceramic and glass and therefore may be damaged if dropped or knocked. Keep your Erstwilder companion neatly tucked away in this box when not being worn, avoid contact with perfumes, lotions, water and excessive sunlight and you'll have a trusted friend for years to come.